Whether or not we unsubscribe from the idea that we must be perfect and have our lives in pristine condition, this trap is bound to show up for us in one way or another. For me, the desire to be perfect is usually related to my home, my relationships, my work... and maybe my appearance (as my partner usually teases me about ironing even my yoga clothes). It makes sense because these parts of my life are all really important to me and I put a lot of my blood, sweat and tears into them.
The truth, though, is that my life is often messier than I prefer, and the things that happen are sometimes for better and sometimes for worse. When that is the case, there is a practice of accepting and adjusting course that I try to do. I have to abandon the idea that some situation should have resembled a pretty wrapped package or accomplishment. I have to let my life experiences break me down and then I have to rebuild myself up. If I can't do that, I feel overwhelmed, resentful, envious, disappointed and lacking- which is okay, but also generally not what I want to fuel. I don't want to keep up with the version of my life that seemed more ideal, I want to live in and share the one I've got. The one that has been shattered and that I've repaired. That's what I'm proud of.
There are so many people I know whose losses and misfortunes, trials and tribulations make them interesting, strong and incredibly brave to me. I'm in awe of what they have been through and how they have worked it out. It's like watching a production about the human condition that is so painstakingly beautiful because it's a true story. I'm honored when they open up about the times they've fucked up, been heartbroken, felt devastated, and climbed their way out. Just the other day at our Inner Child workshop, I cried while sharing and afterwards, a friend of mine told me how refreshing it was to see. He said it was like watching Daft Punk take off their masks.
Because that's where the magic is. In our actual story and in the ways that we respond to it with bold love and fierce understanding. When we embrace and mend our broken pieces, it shows just how special and resilient we truly are.
There is a wonderful metaphor I recently heard of related to the art of Kintsugi. Have you heard this term before? It literally means golden joining and it's the Japanese practice of lacquering golden paint over cracks in bowls and vases instead of throwing them away or hiding the damage.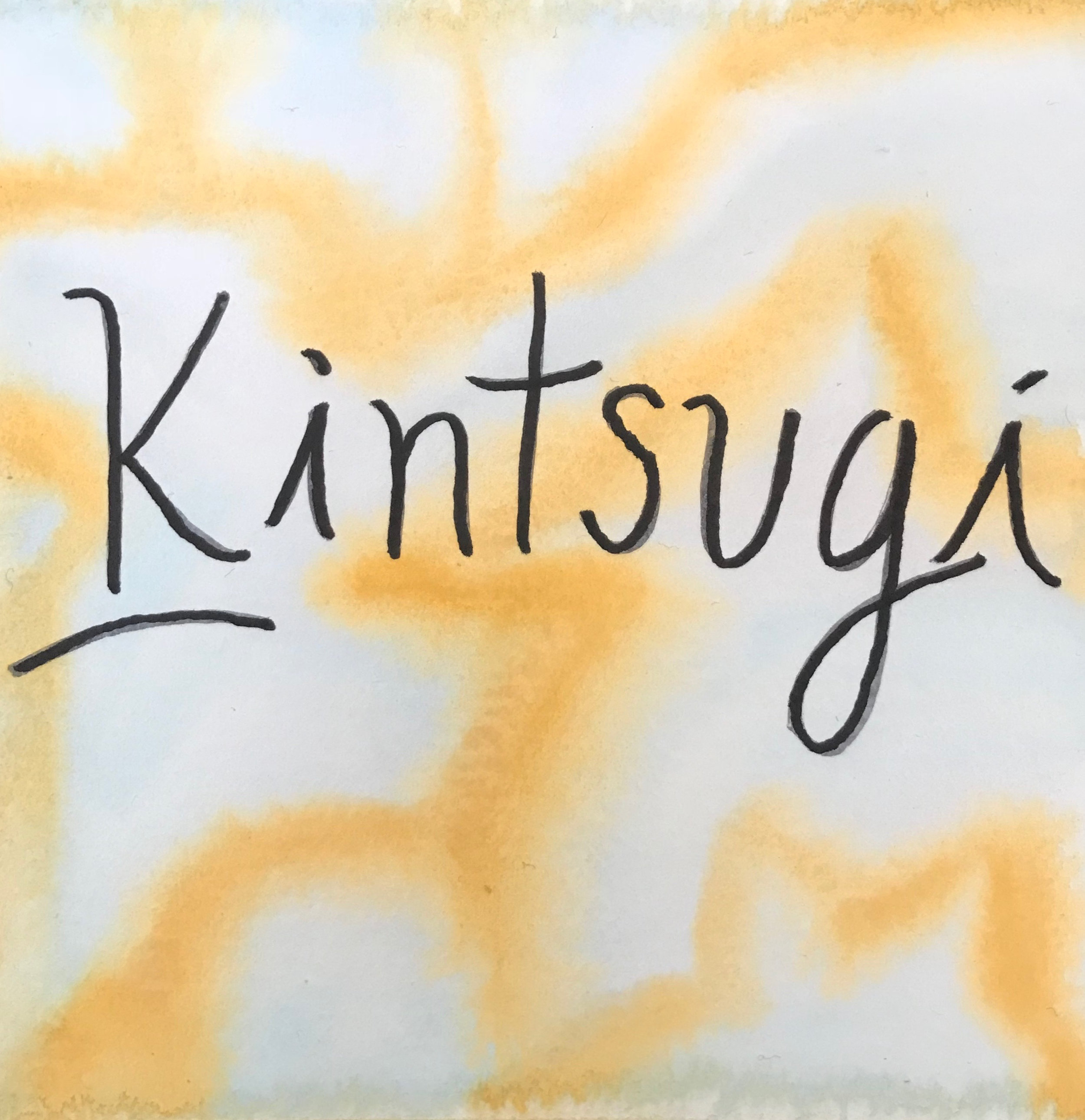 Applied to us, it's a way of integrating our own brokenness into a new and more exciting version of ourselves. Of letting our lives be the wild endeavors they may very well be and emphasizing all the twists and turns; owning them, with pride. Making something more exquisite out of the ruins than the original structure itself. How appealing is that?
When it comes down to it, this is our way. This is what we were meant to do.
How would you feel if it was beautiful and impressive to have gone through hard times well as opposed to just "a good job coping?" What life experiences would you color golden paint all over and show off to the world?
In the words of Oriah...
Always remember I love you and all your golden cracks,
Alysa